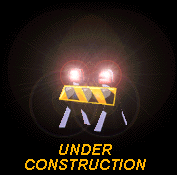 5/24/2020: Added Patreon and Artists tabs, added ~20 more links to random.
5/28/2020: The new County Conservation District album "Sun Bright Hotel" is now available!
Stream it here
Cassettes are available here
5/29/2020: Added discord, forum, and ~10 new links to random
6/05/2020: 30% of all sales on the Autumn Sounds bandcamp today will be spread amongst charities on this list (linked below) which will go towards defunding the police in Minnesota and giving aid to those who need it (if you have a specific charity you'd like your purchase going towards, even if it's not on this list, please let me know and I will do my best to accommodate your request). In addition to this, both the previous charity tapes I have done (you stupid fucking fucks the rainforest is on fire you dumb pieces of shit let's do something about it/ FUCK HONG KONG POLICE) are still available and 100% of the proceeds of these tape sales go to their respective charities. Hong Kong needs our help more than ever as China is taking larger steps to take away Hong Kong's autonomy. Please help if you can, and if you're out there protesting like I have, look out for each other. Link
06/08/2020: My good friend Rey did an interview with me about the lain comp on his blog! Read it here!
6/17/2020: Fixed the discord invite link! It wasn't set to permanent
7/03/2020: THE LAIN COMP IS HERE! Listen/buy the cassette
7/09/2020: County Conservation District is planning a Japan tour for October 2020. Things are still in the works, and if anyone has any tips on who to talk to about shows, where to go, and what to see, or if you just have a place they can crash, please email steviematejka1@gmail.com A Press Kit is available here
7/23/2020: I'm so happy to announce that a new split with me and Bob Bucko Jr is out now on his label, Personal Archives! It's currently available for free or pay what you want, and tapes are up for preorder, available on the 31st. Once my copies arrive I'll post them on my bandcamp Listen/buy here
8/07/2020: A new CCD track is available now! It's a song I made for Shrekfest 2020 Online. A music video will also premiere during the fest. Listen here
8/22/2020: Added tab of County Conservation District's show history.
8/24/2020: Ben from the amazing blog "Bored In Pittsburgh" did a great write up about my half of the split I did with Bob Bucko Jr, "Transmission From Tokyo". Please give it a read and check out this blog!! Highly recommended for anyone who likes Pittsburgh music. Read here
9/12/2020: Due to multiple reasons including international relations and a certain illness, the CCD Japan Tour October 2020 had to be postponed. It is now being planned for either March or April 2021. If you would like to help set up shows, help with logistics, promote, or you just want to be on a bill, please email me at steviematejka1@gmail.com
10/05/2020: My first show since the pandemic (and first online show) is happening on October 17th @quarantunesshows on instagram! I'm playing with a bunch of super talented musicians. Please stop by!
12/18/2020: Woah it's been awhile since I made my last update post, sorry about that. I've been super busy for the past few months. A new CCD record is almost finished and is planned to be released sometime in the next few months. Also, a record I made with my friend Kauzmeat will be coming out next month on Personal Archives. On top of that, a split I did with the super talented Steve Jansen will be coming out soon on That's Cool Records. Lots of new music stuff on the horizon. Autumn Sounds will also be having a christmas sale from December 25th to January 1st where everything will be 30%, patrons will be getting 50% off. If you're interested in becoming a patron, you can check out the link on the sidebar of the home page or click the link below. Thanks for all the support, and happy holidays! Patreon